Go Green, Help the Earth Live
Licensed by the PA Department of Agriculture
CPA#301963
BU#11496
Fully Insured & Bonded

Ants? Bed Bugs? Mice? Termites?

Only 1 Low Cost Treatment Usually Needed
Welcome to North East PA's
Eco- Friendly Pest Control Company
If you have stubborn pests, don't bug out.

Green Man Exterminator

®

LLC, specializes in:
| | |
| --- | --- |
| Bed Bugs | Mosquitoes |
| Carpenter Ants | Rats/Mice |
| Carpenter Bees | Roaches |
| Carpenter Beetles | Spiders |
| Carpet Beetles | Stink Bugs |
| Cave Crickets | Termites |
| Fleas | Ticks |
| Flies | Voles/Moles |
| Gypsy Moths | Wasps |
| Hornets | Wood Beetles |
| Japanese Beetles | Silver Fish |
| Lady Bugs | Springtails |

Eco Friendly Mold & Fungus Cleaning

NPMA-33 Mortgage Inspections

Wood Destryoing Organisms Inspector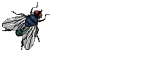 Nuisance Wildlife Control:
| | |
| --- | --- |
| Bats | Opossums |
| Birds | Raccoons |
| Feral Cats | Skunks |
| Foxes | Squirrels |
| Groundhogs | Snakes |
All Work Guaranteed,
Owner Operated

Call for a Free Estimate
570-851-4863
People & Pet Safe.
Ask about our student & senior discounts.

Safe Removal Of Honey Bees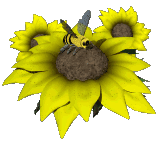 PA Game Commission Certified # 31610


Description of work: Did carpenter ant remediation, and mouse removal from empty house that was up for sale.
Member Comments: It was great. I am 1,500 miles away and they worked over the phone with my Realtor and I. It's been 6 months and the ants have not returned!
-Christl Miller
Angie's List Customer Review:
"Upon hearing "chewing" in the kitchen ceiling,we assumed we had carpenter ants...we also had a Yellow Jacket Hornet nest near the same place.John came and treated for both including termites,mice and carpenter bees.on the second visit he re-baited for all insects and critters and sealed up any critter entrances with spray foam !He even went around the outside of our home lifting rocks finding and treating other carpenter ant,small ants,termite and Yellow Jacket nest he found lurking in the rock walls! We were amazed on his thoroughness knowledge, kindness and honesty. John came three times with a fourth if needed which it wasn't. He uses all natural products,the smell of the clove and peppermint was refreshing,he cleans up after himself and removes the nests that he took care of.And yes...John does take off his shoes before entering your house...I told him he didn't have to but he insisted.Hopefully I won't need his services for a while but if I do I would call him in a heartbeat!!!
A solid 100% for his professionalism!!!
"
-Peggy Augello
January 28, 2015
Member Comments:
F
riday afternoon, I had discovered that there was a rodent of some type in my garage. I flipped out and ran to search for an exterminator. First name on Angie's List was Green Man Exterminator. There were 40 wonderful reviews so I called. I had to leave a message but the call was returned minutes later. I explained the potential problem and that I was very worried. Kathy was very easy to talk with, and she understood my phobia concerning rodents. She said she would try to get me an appointment for the following day which she ultimately did.
John came on time and was one of the nicest people I'd ever met. He knew his business, took care of the job, stayed on the property for at least two hours, sealed entryways, closed gaps, sprayed, set traps, and used a wonderful spray that is safe enough to drink. All in all, I was immensely impressed. He offered me several option plans for servicing, and I took the $400 a year plan which would give me 3 or 4 visits for the year. Totally worth it.
I just moved to PA from Staten Island, New York, and if I can recommend an exterminator, Green Man Exterminator is who I recommend.
By the way, we did have a mouse, and last night, we came home and opened the garage and it ran out into the forest. John's traps and spraying method worked.
Thanks again, John.
-Felice G.
Customer Review: "Green Man Extermination is the real deal! He got rid of bed bugs in one shot! I've read that these pests require multiple treatments but Green Man Extermination got rid of them in one try. I really felt like he cared and wasn't there just to do his job. He even came out on a holiday weekend when the competitors wouldn't. Great job Green Man!!"
"I called them for removing a big beehive in my back yard shed. John came the same day as I request. John removed it and also found another type of bee nest in my garden and get rid of them as well. And he found another bigger beehive underneath the roof! He removed that one also. Very very happy about their service! John is a great green man." -Y.R.
August 04, 2015